Do you have a construction or restoration project we can help with?
GET A QUOTE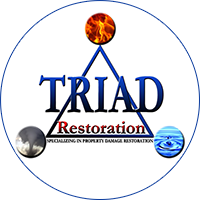 We are a locally owned & operated General Contractor who specialize in Insurance Claim Repairs. We have over 60 years experience in dealing with home repairs. We can help get your life back to normal after the unfortunate happens.

We make the process simple. Call Triad and we will come to your house and look at any issues you may be having with your home. Advise you if this is something your insurance company may handle for you, and provide you with a detailed estimate of the repair cost. This estimate is written in the same format that most insurance companies accept. Call 334-692-4222 or Contact Triad Restoration Today.